Solar Energy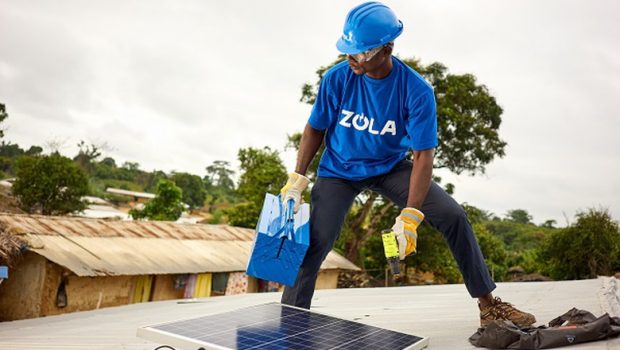 Published on September 7th, 2020 | by greentechheadlines
0
Swedfund commits USD 12m to SunFunder solar fund
Solar Impulse taking off at Moffett Field for a historic flight around the world
Thank you for visiting – ❤ with gratitude! Fave if you like it, add comments below, get beautiful HDR prints at qualityHDR.com.
Solar Impulse, the solar aircraft built in Switzerland to circle the globe, took off this early morning at Moffett Federal Airfield at NASA Ames in Mountain View, California. I got an invite to witness this historic journey around the world.
Founders and pilots Bertrand Piccard and André Borschberg first addressed the press. André climbed into the cockpit for this leg to Phoenix, Arizona. The flight will take 16 hours. I had a big tripod with me and could blend in with the press to get a prime spot for takeoff. Preparations were long, but the actual takeoff happened very quiet and sudden. I took this shot a few minutes before take-off at 5am in the morning.
Bertrand and André want us to use more clean energies. In their word, they want to push the transition to renewable energy resources. Very inspiring!
The aircraft has a wingspan bigger than a Boeing 747, but weights just 2 tons instead of 400 tons. To preserve weight and aerodynamics, this aircraft has no landing gears on the side. People hold the aircraft level on long poles until it gains enough speed. More info on this historic flight at www.solarimpulse.com
I processed a balanced HDR photo from a RAW exposure.
— © Peter Thoeny, CC BY-NC-SA 4.0, HDR, 1 RAW exposure, NEX-6, _DSC6450_hdr1bal1f
By PeterThoeny on 2016-05-02 03:28:58


Swedfund commits USD 12m to SunFunder solar fund
September 7 (Renewables Now) – Swedish development finance institution Swedfund is investing USD 12 million (EUR 10m) in SunFunder's Solar Energy Transformation (SET) Fund, which will support distributed solar and storage projects in emerging economies.
Swedfund's backing brings the total commitments to the SET Fund up to USD 60 million and allows SunFunder to close all the junior capital in the fund, leaving USD 10 million available to senior investors.
In addition to Swedfund, other anchor investors include DFC, Calvert Impact Capital, Ceniarth and IKEA Foundation.
Solar financier SunFunder said in a statement it has now unlocked more than USD 150 million in debt financing and made loans to more than 50 off-grid solar firms across sub-Saharan Africa and other regions.
(USD 1.0 = EUR 0.846)