Solar Energy
Published on September 30th, 2020 | by greentechheadlines
0
FERC Order 2222 on Distributed Energy Resource Aggregation is good news for distributed solar –
FERC Order 2222 on Distributed Energy Resource Aggregation is good news for distributed solar –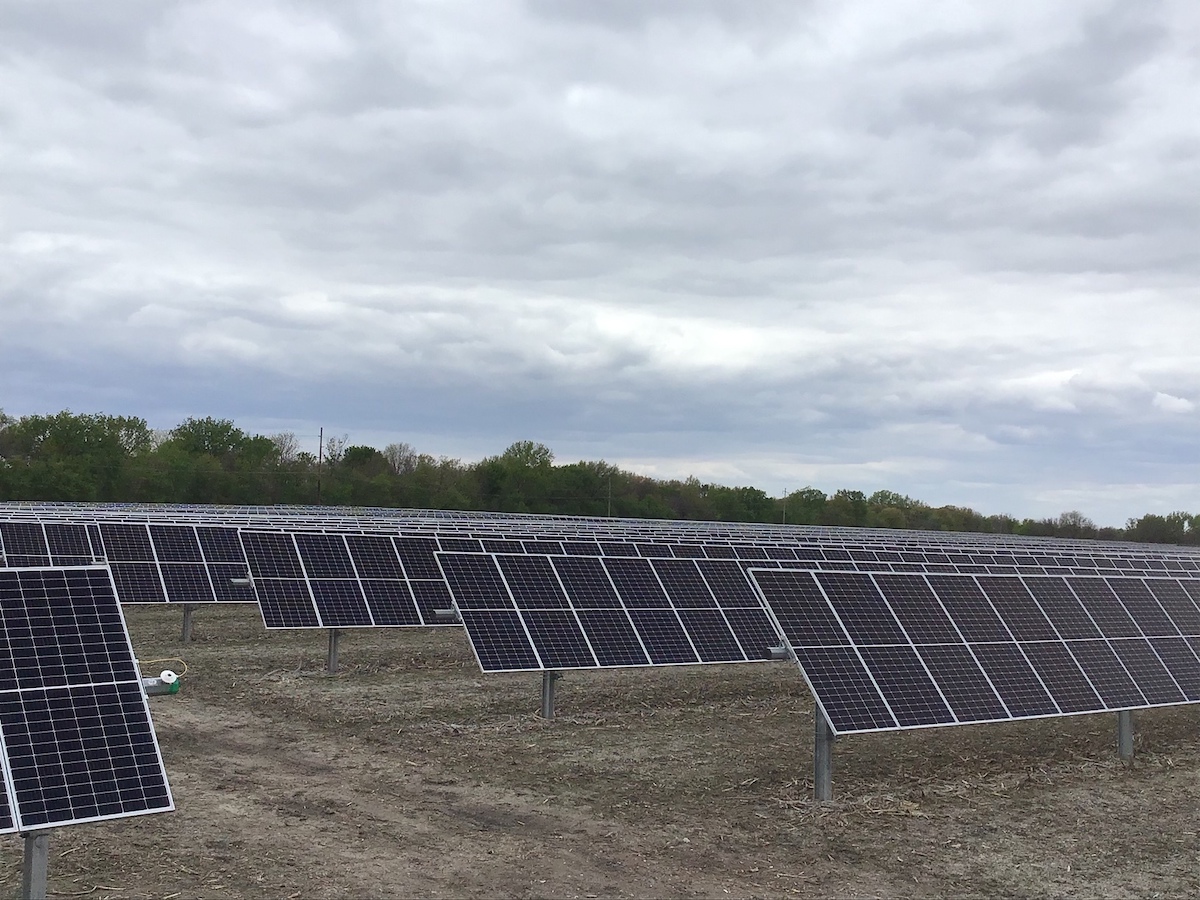 FERC order 2222 on distributed energy resources is finally out. There are no interconnection queue requirements for distributed resources. This order requires grid operators within FERC jurisdiction to include aggregated DERs in their market participation models. There are a host of requirements for the grid operators and the aggregators. But in general, distributed scale renewable project developers have a clear sense of wholesale market opportunities with this order.
Distributed solar developers must pay attention to five points in this order 2222:
FERC kept the minimum size requirement for DERs at 100 kW.
FERC did not provide an "opt-out" for states.
FERC spelled out requirements to avoid double counting of services.
FERC provided transparency on locational requirements.
FERC clarified the role of the distribution utilities.
Definition of DER
FERC built upon the experience gained with electric storage resource order 841 by providing flexibility to the grid operators on compliance timeline to implement the requirements in this order 2222. Anticipating the National Association of Regulatory Utility Commissioners (NARUC) concerns regarding state's rights, FERC has given state regulators a "gatekeeper" role for deciding which DERs, once aggregated, get to participate in the wholesale market.
The order 2222 defines distributed energy resource as "any resource located on the distribution system, any subsystem thereof or behind a customer meter." Distributed solar certainly fits this definition. As a nod to the 100-kW minimum size requirement, FERC required aggregations of DERs to fully comply with the "qualification and performance requirements" of participating in organized markets.
Key point 1 – Minimum size requirement
It is a definite relief that FERC did not change the minimum size requirement and is consistent with the FERC order 841 on electric storage resource. While solar projects of 100 kW each are unlikely to participate in the wholesale markets on their own, this minimum size requirement does provide opportunities for aggregators to include distributed scale solar along with behind-the-meter storage to bid into the Independent System Operator (ISO) like New York ISO markets.
Key point 2 – No opt-out
The demand response order 745 provided an "opt-out" for states that did not want their ratepayer funded demand response programs to participate in the wholesale markets. In this order 2222, FERC did not provide such an "opt-out," which is good news for distributed scale solar proponents. Not having an opt-out for states provides wholesale market revenue certainty for DER aggregators.
Solar Energy Industries Association (SEIA) argued in favor of not providing these opt-outs. With the demand response order 745, states like Minnesota have opted out, and as a result, there is no room for third-party aggregators to aggregate demand response programs and participate in the Midcontinent ISO (MISO) market. On the other hand, Illinois, also a MISO state, allows third-party aggregators. Hence, the distributed solar industry avoided this state-by-state approach.
Key point 3 – Double counting of services
DERs provide multiple "stacked" services, and part of that stacking is from their ability to participate in multiple wholesale and retail markets. A distributed solar array, for example, can provide energy to a participating energy storage resource on the retail side for the storage resource to discharge on the wholesale side. This charging and the discharging cycle could lead to double counting if the retail and wholesale transaction is not kept track of and accounted for in the financial settlements.
SEIA argued for clear guidance to avoid this double-counting situation. As a result, FERC required ISOs to spell out market participation rules for DERs, providing multiple services at both retail and wholesale levels. This double counting is challenging in markets that do not have experience such as MISO, but NYISO provides a working example with its dual participation model.
Key point 4 – Locational requirements
For distributed solar to provide stacked services in wholesale and retail markets, the DER aggregator should have the flexibility to mix and match more than 100 kW size resources from different locations. The benefit of participating in the wholesale market must outweigh the costs of its technical requirements, such as metering and telemetry and interconnection costs.
SEIA did not want these aggregations to be limited to a single pricing node at the ISO level. FERC took this SEIA position and others into consideration when it required each ISO to "establish locational requirements for distributed energy resources to participate in a distributed energy resource aggregation that are as geographically broad as technically feasible." Each ISO would establish their locational requirements most likely based on its resource adequacy zones that establish locational capacity requirements.
Key point 5 – Distribution utility role
As one would expect, for distributed solar to participate in wholesale markets – the distribution utilities must have a role. And FERC order required ISOs to spell out how they would coordinate with the distribution utilities and DER aggregators. An additional concern is, what happens to the existing DERs that are already participating in the wholesale markets such as CAISO, PJM, and NYISO?
Hence SEIA argued that a "streamlined process" be required for DERs that are already participating in these organized markets. FERC required ISOs to revise their tariffs on coordination with the distribution utilities and aggregators, and on ongoing operational concerns so that ISOs have insights into transmission system impacts from DERs. FERC also recognized some of the operational coordination "interoperability" is still in the nascent stage.
Next Steps
Unlike the electric storage order 841, FERC did not specify a compliance deadline for the ISOs. But after order 2222 is published in the Federal Register, ISOs must file their proposed tariff rules after working with the stakeholders, including distributed solar developers.
It remains to be seen if NARUC and Edison Electric Institute (EEI) (the distribution utility association) have any grievances with this order 2222, and whether they would appeal to FERC and D.C. Circuit Court of Appeals as was the case in FERC Order 841. In that storage order, D.C. Circuit affirmed FERC has the authority on storage participating in wholesale markets even if it was connected to the distribution system.