Solar Energy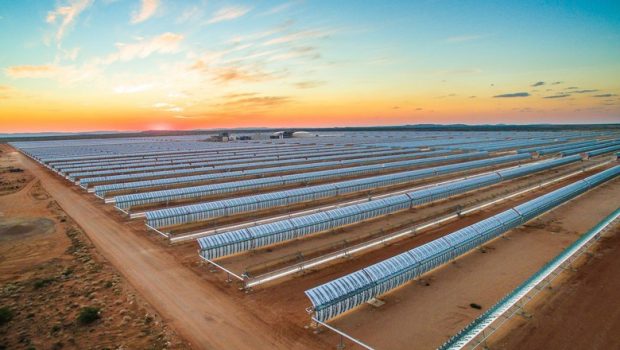 Published on September 1st, 2020 | by greentechheadlines
0
EBRD considers funding 200-MW solar project of ACWA Power
Mirror, mirror in the desert, who is the smartest of them all [Explore 2015-06-01]
Today we are staying at Tonopah, Nevada. North-west of the town is a 110 megawatt solar thermal power plant called Crescent Dunes Solar Energy Project. It will start operating later this year. The anticipated to cost is a bit less than $1 billion.
This solar power plant can operate 24/7 – hot salt in a big tank stores energy for use at night. A truly large-scale project. An overview video explains it.
The title is a play on a tail. The fossil fuel industry is riding on government subsidies and misses the boat. The renewable energy industry is smart and leaping ahead.
I climbed up a big sand dune to get a good vantage point. Walking barefoot was the easiest to get up on the dune. You see my steps at the crest.
I processed a balanced and a paintery HDR photo from two RAW exposures, then merged them by blending 80% of the paintery version into the lower part of the scene.
Thank you for visiting – ♡ with gratitude! Fave if you like it, add comments below, like the Facebook page, order beautiful HDR prints at qualityHDR.com.
— © Peter Thoeny, CC BY-NC-SA 4.0, HDR, 2 RAW exposures, NEX-6, SEL-55210, _DSC1582_3_hdr2bal1pai1d
By PeterThoeny on 2015-06-30 19:55:08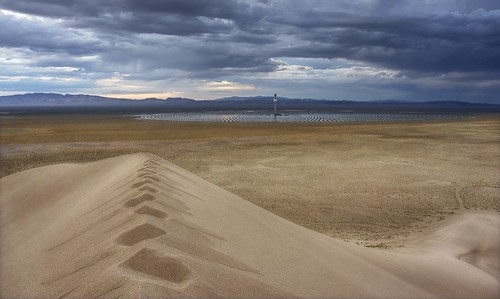 EBRD considers funding 200-MW solar project of ACWA Power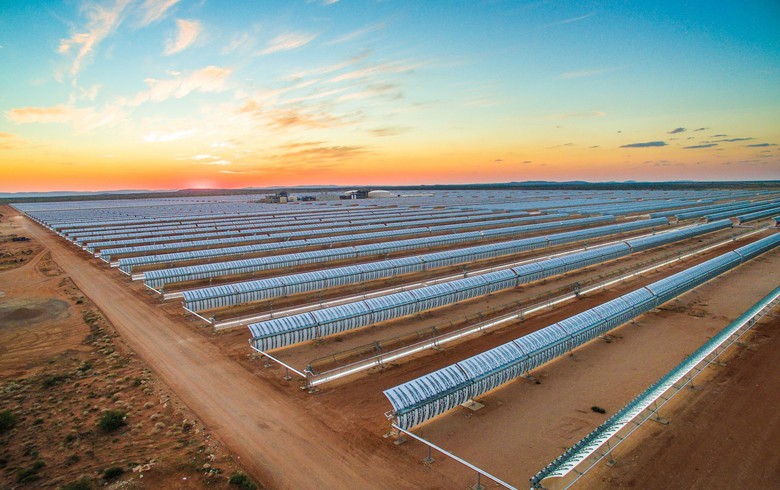 September 1 (Renewables Now) – The European Bank for Reconstruction and Development (EBRD) is reviewing an application to extend debt financing for the construction of a 200-MW solar park in Egypt.
The application for senior debt financing of up to USD 40 million (EUR 33.4m) was put forward by a subsidiary of Saudi Arabia's ACWA Power and concerns its Kom Ombo scheme in Aswan Governorate. After reviewing the project concept last week, the lender is expected to issue an approval on September 30, it said in a Project Summary Document (PSD) disclosure on Friday.
The USD-40-million loan will be co-financed with other parties, the EBRD said, adding that an equity bridge loan of USD 14 million will also be provided. The overall cost of the project is estimated at USD 155.4 million.
To be installed in Kom Ombo, the photovoltaic (PV) park is expected to generate enough power to meet the annual consumption of about 130,000 homes, once completed. Its construction will be facilitated by a power purchase agreement (PPA) with the government of Egypt, according to which power from the plant will be sold at USD 0.0248 per kWh. That this tariff was touted as the lowest one contracted for solar energy in North Africa.
ACWA Power previously said it plans to have the PV farm online in the first quarter of 2021.
(USD 1.0 = EUR 0.835)