Solar Energy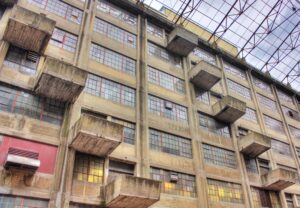 Published on July 21st, 2020 | by greentechheadlines
0
Co-op power raises the bar for community solar nationwide –
Co-op power raises the bar for community solar nationwide –
A concerted effort is growing in the Northeast to address renewable energy goals and make renewable energy accessible to everyone. Co-op Power is on the front lines, coordinating community power and constructing valuable policy resources to change legislation and the lives of many nationwide.
In this episode of the Local Energy Rules Podcast, host John Farrell speaks with Lynn Benander, president of Co-op Power, a platform for cooperative ownership of renewable energy based in the Northeast. They discuss how Co-op Power provides solar access to low-income residents of New York City and other communities and its participation in the People's Solar Energy Fund, a partnership to make community renewable energy financially attainable everywhere in the United States.
Listen to the full episode and explore more resources below — including a transcript and summary of the conversation.
Podcast (localenergyrules): Play in new window | Download | Embed
Subscribe: Apple Podcasts | Android | Stitcher | RSSEpisode Transcript
---
Co-op power's powerful platform
A powerhouse in more ways than one, Co-op Power operates in the Northeast United States as a consumer-owned cooperative connecting more than ten thousand members. Co-op Power serves as a "platform for communities to be able to implement the kinds of programs and create the products, [the] services, the jobs, and the businesses that they want to see most in their community." Lynn Benander is President and CEO of Co-op Power and for fifteen years she has worked to make renewable energy more accessible for people in Massachusetts, New Hampshire, New York, and Vermont.
We think of ourselves as a commons that communities across New England and New York can come to in order to make good things happen in their community.
Co-op Power's network of members and cooperatives collaborate to help fund projects developed by local cooperatives, provide management support, and create specific cooperative entities if a project requires lasting guidance and funding.
Co-op power in the Big Apple
In New York City, Co-op Power works under legislation that encourages the conversion of public lands into solar properties. This policy, along with local cooperatives, facilitates community investment in renewable energy and energy savings. Benander explains that the current policies in New York create opportunities for solar projects to serve and benefit low-income areas that need the energy and financial benefits the most.
Benander highlights Co-op Power's focus on tailoring pathways to ownership to each project's local circumstances. Whether the money goes into the hands of a non-profit, co-op, or municipal owner, "we think that some of those funds really should stay in public hands rather than all be shifted to private hands," says Benander.
The cooperative structure allows us to really address all of those issues in a pretty exciting way
In New York City, members of Co-op Power won a bid to build on the Brooklyn Army Terminal and a separate bid to build on properties owned by the NYC Housing Authority. Benander says that, in this case, New York City and their municipalities didn't seek ownership in the project. This allowed much of the funding and benefits of the project to return to the serviced communities, including an electricity discount of up to 20%.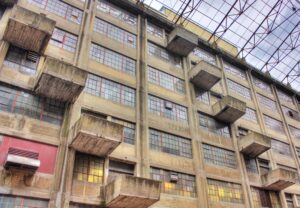 Both projects are designed to be financed in a "partnership flip" model. Benander explains that, in each case, the initial investment will come from outside investors or lenders. Gradually, ownership will move to the local energy co-ops to steward and manage the arrays. The Brooklyn Terminal development will add 675 kW of solar generation, powering 150 low-income families in Sunset Park. The NYC Housing Authority project will place solar arrays on more than 40 buildings, adding 1.2 MW of solar energy to the system. That energy will be metered separately and distributed to members of nearby communities that need it most, since NYC Housing Authority building residents already receive discounted or subsidized energy.
Funding community solar
The partnership flip strategy is one of the ways Co-op Power seeks to secure funding for communities that can't afford the initial investment, yet still want to retain ownership in the long run.
[Partnership flip] is the model that gets us ownership the soonest with the most financial value retained in the project. So there's something worth owning, right?
In the past, grants and other direct funding appropriated by the government supported the projects, Benander says, but now the status quo focuses on tax credits for these projects. That makes getting a project off the ground more difficult, but Benander explains that Co-op power has "spent a lot of years re-engineering the mechanisms of the tax equity flip model to be able to serve our purpose, to benefit people in [our] communities."
Host John Farrell mentions the incremental change of policy that established tax credits as the default financial benefit from developing renewable energy. He points to his 2016 analysis of solar and wind tax credits as an example of where tax credits do and do not work.
Benander reinforces the idea that, with socially responsible tax equity investors, the tax benefit from credits can and will pass to the communities hosting the renewable energy projects. One of Co-op Power's best tools to make sure all parties involved in new projects see these benefits is a legal document that lays out the process towards ownership and the roles of investors, community members, and Co-op Power itself. This document makes financial success much easier for everyone involved, Benander says.
Despite the work put into their legal documents, Benander holds to the value of grants and feed-in tariffs for pushing renewable energy project development. The lower financial entry point these two offer, in contrast to tax credits, could benefit more communities.
The investment tax credit legislation now gives wealthy people the right to make money on their money, and ensures them a minimum return in a way that epitomizes inequity… It's really not a good way for a country to be supporting solar investment at all.
Benander and Farrell speak to the political barriers of feed in tariffs and grants, namely the appropriation of funds towards renewable energy. These incentives require an extra congressional vote (and an extra chance to be stopped), as compared to a tax credit. The tax credit, Benander explains, is a benefit reserved for a small group of people and corporations that can afford to meet energy requirements.
Busting barriers to community solar
Other worries involved in finding funding, specifically for community solar projects, are policy restrictions that limit the ability of organizations like Co-op Power to expand. Benander even mentions that projects coordinated by Co-op Power were told not to apply for funding to scale up.
I don't think there's a question that we can scale up [our] projects. We just have to solve the problem of money and utility policy and the belief systems around what's possible.
Co-op Power, Benander says, has built 18 businesses and brought more than 400 jobs to local communities thanks to each community's belief in their mission. Without the support of local policy and government funding, she continues, the change is much harder to come by. On top of that, local jobs are integral to the ownership, cost effectiveness, and potential of sustained progress in a community.
Benander hopes that, through both supporting and receiving support from its network of members and cooperatives, Co-op Power will continue helping communities in need and strengthen the political influence of community-based renewable energy.
One project she says to look out for is the People's Solar Energy Fund, an initiative to help communities across the U.S. finance the solar projects they need to reduce energy costs and reduce their impact on the environment. Together with national and local leaders, such as the Indigenous Environmental Network, Local Clean Energy Alliance, and Cooperative Energy Futures, the cooperative effort works nationwide to build up community solar.
---
Episode notes
See these resources for more behind the story:
For concrete examples of how cities can take action toward gaining more control over their clean energy future, explore ILSR's Community Power Toolkit.
Explore local and state policies and programs that help advance clean energy goals across the country, using ILSR's interactive Community Power Map.
---
This is episode 108 of Local Energy Rules, an ILSR podcast with Energy Democracy Director John Farrell, which shares powerful stories of successful local renewable energy and exposes the policy and practical barriers to its expansion.
This article originally posted at ilsr.org.