Body Kits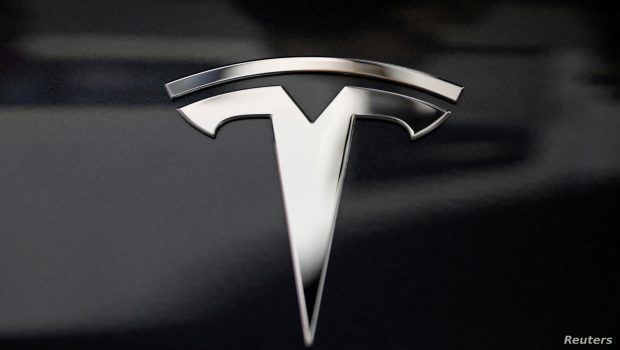 Published on June 18th, 2019 | by greentechheadlines
0
First Tesla pickup truck comes to life from Model 3 conversion

YouTube influencer and robot-enthusiast Simone Giertz, who commands an impressive 1.6 million followers on the video streaming platform, has taken it upon herself to make her dream vehicle a reality. Giertz's dream is rather simple: she wants a Tesla that's a pickup truck, and while Elon Musk has pledged to unveil an actual Tesla Truck later this year, the YouTuber noted that she's not really very keen on waiting for the yet-to-be-unveiled vehicle. Thus, she decided to just make her own Tesla Truck, or "Truckla," for short.
Giertz opted to utilize a Model 3 for the project, since the vehicle featured a frame that was easier to work with than a Model S or Model X. A number of designs were considered for the "Truckla," including a rather humorous one that involved taking off the Model 3's rear and putting a flatbed in its place. Ultimately, Giertz opted to create a coupe utility vehicle in the spirit of classic muscle cars such as the Chevrolet El Camino. That is, it will be a Model 3 with the top part of its rear taken off.
The self-described "queen of sh*tty robots" then took on the task of assembling a team of individuals who could help bring the "Truckla" to life. Among these included Bay Area mechanic and artist Marcos Ramirez, Tesla DIY enthusiast Richard Benoit (better known on YouTube as Rich Rebuilds), and German designer/YouTuber Laura Kampf. Through a long journey that involved its own fair share of trial and error, Giertz's dream vehicle was created. The "Truckla" was born.
The "Truckla" might polarize the EV enthusiast community due to its coupe utility vehicle looks, but the vehicle is an actual pickup truck nonetheless. In a "commercial" for the vehicle, the Model 3 truck could even be seen driving with ease on unpaved roads. There's a lumber rack with lights, and it has a fully workable bed. Giertz remarked that the endeavor would probably be "the smartest or the most stupid thing I'm ever going to do" when she was introducing the Model 3 pickup truck project. Potentially polarizing looks aside, the fact that the vehicle works, has a bed, and is an actual pickup, makes one inclined to think that it's the former.
Speaking to The Verge about the project, the YouTuber noted that the "Truckla," despite its humorous and near crazy connotations, is a vehicle that she really wanted. "I really hope that people don't just think of this as an obnoxious YouTuber cutting up a brand new car. This process has destructive steps, but the end goal is constructive. And I'm doing it because I really, really want this car. This is truly my dream car," she said.
Watch Giertz's commercial for her DIY Model 3 pickup truck in the video below.
And here's the long journey of the "Truckla" from regular Model 3 to, well, a pickup truck.
First Tesla pickup truck comes to life from Model 3 conversion